As executive director of a major philharmonic orchestra, an alumnus engages in advocacy and communication to build connections throughout an ascending career in arts management.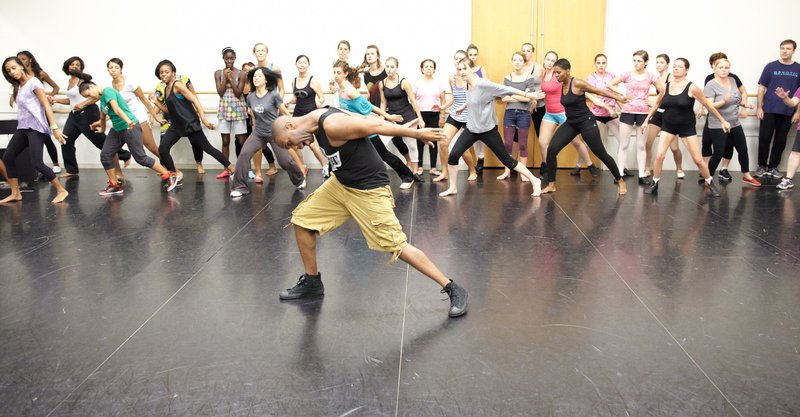 On the Gulf Coast of Louisiana, more than a thousand miles from his most recent home in the heartland of Nebraska, Anwar Nasir '06 is focused on a mission to make the arts more accessible and help enrich the lives of audiences, regardless of location. As executive director of the Louisiana Philharmonic Orchestra since June 2021, he'll be investing in digital platforms and focusing on the relevance of the orchestra in that space.
This is a high point in a creative career Nasir has built utilizing a key piece of wisdom he received as an undergraduate in the communication and rhetorical studies program at Syracuse University's College of Visual and Performing Arts. "You can do anything you want with this degree," an advisor told him. "The key is learning to navigate a path of what's meaningful to you." Nasir uses this guidance to try to ask the right questions and understand how each experience aligns with his perspectives and goals. "I've carried this wisdom with me all along the way," he says.
"I give a lot of credit to Syracuse. My life would have taken a completely different path, if I hadn't been at the right place at the right time."
—Anwar Nasir '06
All the Right Moves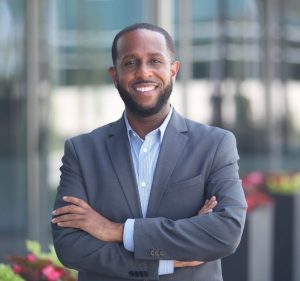 After graduating from Syracuse, Nasir had a career as a professional dancer in Atlanta, Georgia. He discovered dance growing up in Philadelphia, where the arts were an integral part of his family life. "We'd go to the ballet or the opera or to an art show … whatever was going on. For my parents, it was about being culturally connected and grounded," he says. Nasir was also encouraged in his own creative endeavors. At Syracuse, he performed with student groups including Kalabash Dance Troupe, Black Reign Step Team and DanceWorks, which was good preparation for his later work (mostly hip-hop) with live acts and studio gigs. Nasir didn't foresee professional dancing as his long-term career, though, so he kept cultivating his path.
While working as a dancer, Nasir volunteered with the Atlanta Ballet and was eventually hired to staff the box office—the "front door," where the connection between art and audience is made. Also with the ballet company, he had the chance to try teaching and choreography. A few years later, Nasir's next stop was the Hollywood Bowl, where he took a position with the Los Angeles Philharmonic. This move was more than just a pivot from dance to music. "The LA Phil operates differently from a traditional arts organization," Nasir explains. "It views itself as collaborator, innovator and change agent in the arts world." Nasir worked on the marketing team for orchestra productions that included film, opera and other innovative approaches. "We were pushing the art form forward," he says. "And I got bit by the orchestra bug."
"The key is learning to navigate a path of what's meaningful to you. I've carried this wisdom with me all along the way."
—Anwar Nasir '06
Several years later, Nasir followed that bug to Nebraska, where his point of view shifted from a huge market to a much smaller one, with the arts having a lot of influence in the local community. As an executive with the Omaha Symphony, Nasir's work included branding and sales, marketing and communications, and fundraising. "We connected with an active and eager local audience that supports its community and local musicians," he says. "Our focus was to create great stuff and get it in front of a larger audience." Digital productions for home viewing during long Midwestern winters, for example, were part of the strategy.
Another two years down the road, when Nasir made the move to the Louisiana Philharmonic Orchestra, he looked forward to a next-level experience in his arts management career. He's also proud to be one of only a handful of Black leaders for classical orchestras. Back in Omaha, Nasir co-founded the Black Arts Leadership Alliance to build community and provide resources, locally and beyond. The eight co-founders have now branched out to other areas of the U.S. and aim to expand their network. Nasir also co-chairs the League of American Orchestras' Equity, Diversity and Inclusion group. "There are very few people of color in leadership or administration in arts organizations," Nasir says. "I am happy to show that there can be a path in this work for people who look like me."
"There is a wonderful culture at Syracuse that is interested in connecting with the community and connecting students with the community."
—Anwar Nasir '06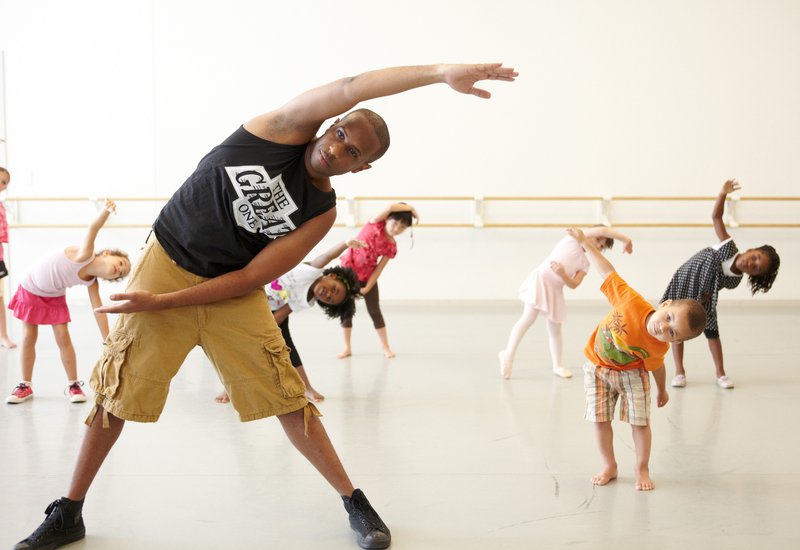 Reflecting on a Starting Path at Syracuse
As the saying goes, "one road leads to another," and that's really what happened when, during his junior year at Syracuse, Nasir had a work study job driving literacy volunteers to and from their assignments. Each week, he took fellow students to various cultural and educational organizations, where they tutored schoolchildren. "There is a wonderful culture at Syracuse that is interested in connecting with the community and connecting students with the community," Nasir says. "And here I was, helping to facilitate that." At the same time, he became familiar with the work of local organizations and met some of the leaders involved. One of these connections led him to the Franklin Elementary magnet school for the arts, where he took a particular interest and helped organize a fundraiser. Now Nasir was a facilitator again, in a new and bigger way. "I'd say this was the birth of my passion for arts management," he says.
At this point, Nasir was artistically fulfilled with his dancing and other outlets through the College of Visual and Performing Arts. And he could clearly see how the skills he was honing through communication and rhetorical studies—critical thinking, organizing information, leading groups—would inform his work as an advocate and a facilitator in the arts and in communities.
"I give a lot of credit to Syracuse," Nasir says. "My life would have taken a completely different path, if I hadn't been at the right place at the right time."
This story was written by Betsey A. Brairton and published on October 12, 2021 here