Community Based Service Learning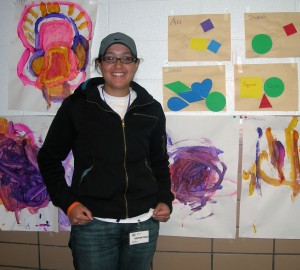 Through its Community Based Service Learning Program, the Shaw Center provides guidance and support for Syracuse University faculty as they develop their community-based service learning curriculum. While developing projects, courses, and student placements, the Shaw Center works with our community partners to facilitate placements that meet their needs. In an average academic year, service learning students commit an estimated 10,000 hours toward community-based projects.
In addition to working with the schools and colleges across campus, the Shaw Center also provides orientation materials and support for developing co-curricular community engagement opportunities for students. Collaborating with the Enrollment and Student Experience, and with additional support for undergraduate interns from the David B. Falk College of Sport and Human Dynamics, the Shaw Center has been able to significantly increase engagement opportunities for our students as well as help our community partners address some of their most challenging issues.
We are especially grateful to our community partners for their continued commitments, support, dedication, and hard work, and to our students who continue to inspire us each semester.
Photo Above: Seniors from the interior design program in the College of Visual and Performing Arts offered creative solutions to renovate the interior of Hillside's Phoenix Center.